Drake and Josh: Power Play by GIANTXXX2 on DeviantArt
EXPLORE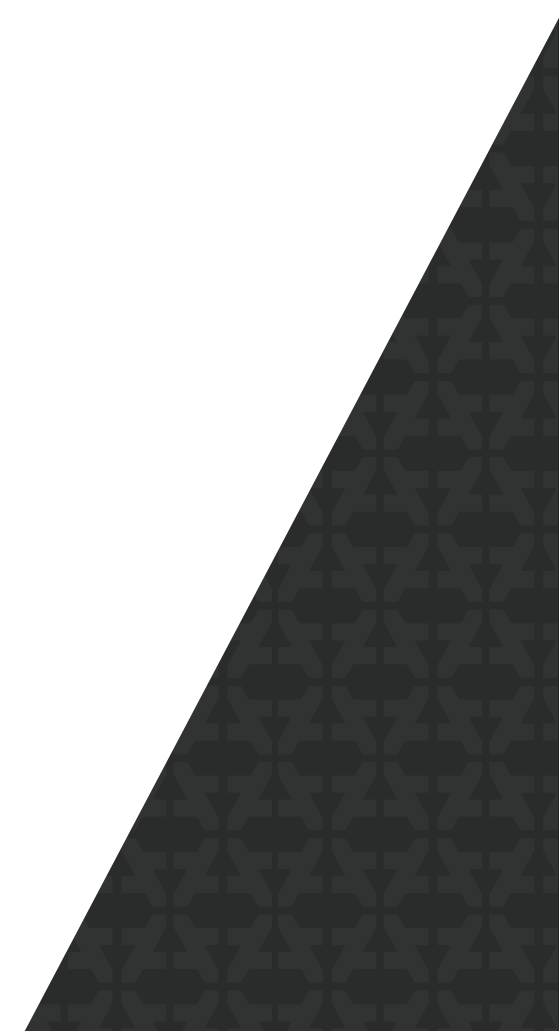 Mature Content
This content is intended for mature audiences.
or, enter your birth date. *
Drake and Josh: Power Play

"DRAKE! DRAKE!!" Josh yelled as he stomped through the house in search for his stepbrother. The flustered teen finally found him in the kitchen melting chocolate. "Drake….." "Yeah, what's up?" he asked, unaware of Josh's aggravation. "How do you always miss the laundry hamper?? It is across the room and yet somehow your dirty socks constantly end up on my bed!" he explained. "Uhh, I don't know. Maybe they're clean and I was trying to be nice by sharing…ever think of that?" the vapid boy replied, never looking up from his chocolate nachos. Josh's faced skewed with disgust at Drake's lack of care. "Wha….what….is that chocolate?" he asked, distracted by the abnormal snack. "Yeah", "You know nacho chips are for cheese right?" "Yeah for chumps" he assured as he went on creating his junk food masterpiece. "Whatever I guess" Josh said in a defeated tone.

Drake and Josh: Power Play by GIANTXXX2
Enjoy!
Featured in Groups
Ticklers and Ticklees Welcome.








He was perfect. I've never said that about anyone before but he truly was. His name was Aaron and he gave new meaning to the boy next door cliché. We've lived beside each other for a few years now and I've never witnessed anybody so hypnotic. Aaron was the essence of what every teenage guy wanted to be. He was the captain of his swimming team, a straight A-student, his family was loaded, and had a beautiful girlfriend. They had a large pool in the backyard, thankfully for me he was in it frequently and even his body was flawless. Although we were both 17 his life differed from mine in too many ways to name. I was of average size, smart, fairly good looking, and talented in my own right but his confidence set him apart from the normal boy my age. We'd spoken several times and our moms hung out but we've never really interacted like friends or anything. With summer approaching we'd both be home quit
"Alright everybody, welcome back and I hope you all had a nice spring break" Mr. Schu announced as he waltzed into the choir room. "If you call traveling across the country for an aunt's funeral that you've never actually seen nice, then yeah" Kitty added. "I sat home and binged Netflix and ate M&M's until I realized they all tasted the same" Ryder mentioned, a few of them giving him looks of idiocrasy. "Thank you for that Kitty and Ryder but I have something new to introduce today. I've noticed some of you have been struggling to keep up with breathing while dancing and singing so I wanted a way to increase breathing efficiency during performances" the enthusiastic man said before lifting a sheet off a hidden fixture near the piano, revealing a pair of padded stocks.
Tom Holland, one of the newest escorts with Fetish Fantasies was apprehensive about his first night on the job but reassured himself the background checks were full proof and he'd be safe. He wore a black t shirt with khaki shorts and sneakers, and even got a pedicure like the agency requires every week. He was ready for his first client but the nature of the evening made him nervous. He knew he was going to be tickled and the actor hadn't been tickled really in years leaving him with no clue to how sensitive he was. It would be a surprise that's for sure.
He arrived close to 7 p.m. in a very nice neighborhood and pulled his car in the driveway of the address he'd been given. The client wanted to be called 'A' but it wasn't uncommon for clients to keep a level of anonymity. The anxious young man walked to the door and as he knocked he noticed a note that instructed him to enter. He made his way i
For most teens Monday nights were filled with homework or spent binge watching the newest show trending across the nation but not for five young men in suburban Nevada. No, for them Monday was dedicated to drinking and playing video games until the early morning hours. The gang of handsome lads had been friends for years with the end of high school in the distance bringing them together more than ever. Each of them were handsome and impressive in their own right but together many people saw them as a force of adolescent perfection. However, the tight knit group had garnered a reputation among their peers over time as arrogant, charming, reckless, and at times cruel troublemakers.
The friendliest of the group was Jake Austin; class president and a total gym addict. Almost everyone found him too nice to seriously dislike, a trait he didn't share with his friend Dylan Sprayberry. As if he wasn't rich enough, the stunning teen modeled profes
Before Justin Bieber took the mantle as arguably the biggest male pop star and most sought after tickle victim of the time, there was another Justin; Timberlake. It was 2002 and the blonde singer was fresh off the split or 'hiatus' of NSYNC and things were questionable for the brightest star of the bunch. His group had gained a massive following that he hoped would follow him into his solo career but the transition wouldn't be as smooth as he'd expected.
"Alright, Justin the photo shoot is at 11 a.m. so we should arrive right on time" the driver said as the young musician fixed his hair in the back mirror. "Sounds good, man" he responded as the car rolled up to the California studio. "Just be here in about an hour, the shoot should be over by then, ok?" "Of course, sir." The Door slammed and talented lad strolled into the building feeling better than he
The tropical breeze danced along the singer's sun kissed skin that weekend. Touring was no easy task and a daunting one for any performer, even Justin Bieber. The 23 year old hadn't been so relaxed in a long time as he watched the water roll in and out from the sand. His vacation was well deserved after traveling the world but he wasn't the only one with a good view.
The blonde and his sized down entourage made their way back to the hotel as the dusk fell. "Are you coming up to the room right now?" his body guard asked. "I'm gonna smoke a cigarette real quick down here" he answered form the back entrance, light from the outer lamp barely illuminating his face. "Alright, just keep an eye out" "Dude, chill out. I'm fine down here by myself for a minute. Nobody's fucking with me" he assured before the larger fella let him be. JB's unshakeable confidenc
"But Dad, I didn't know that gadget was off limits" Phil explained to his frustrated father. "I've told you at least 5 times!" Lloyd Diffy reminded. The teen knew he'd messed up this time; his father was rarely mad. "All I did was use it to change my clothes when I spilled a drink on my shirt" "Someone could have seen a remote change your clothes in public, Phil. That's not normal in this time period! And don't forget when you flew over your school that time and turning your lunch into a gourmet meal" "I know and it won't happen again, I promise!" "No, you've got to learn a lesson…." Lloyd said before taking out one of their future tech remotes and sending a blue ball of energy into his son on the couch.
Suddenly Phil felt a surge of tingly sensations along his sides, making him grab his torso and burst into laughter. "AAHAHAWWHATTAHAHAHAHTHHEEE. " &
Lizzie, Edwin, and Marti expected to have a blast with Derek as their babysitter. Having such an anti-rule authority meant they would play games and have all kinds of reckless fun their parents would never allow. However, that assumption soon came crashing down as the teen chose to slouch in the living room and order his siblings around instead of fulfilling their goal of an exciting evening. This motivated the trio to take control of the situation and show Derek how to have some real fun…
"Teddy, come in" Edwin invited as his mischievous friend appeared at the back door. "What's up, man?" "Nothing, absolutely nothing" the Venturi brother replied with a sigh. "What do you mean? Isn't Derek in charge?" "Yes but he's just being lazy and eating. He won't do anything fun" Lizzie chimed in over the kitchen island. "I see…" "We want you to help us out and make this a little more
"I can't believe they haven't found him yet" "Yeah I figured he'd show up by now just to get all this attention…I mean people are losing their shit" Dylan expressed. "You're right. He'd love all this" Jake added with a slight giggle. "What?" "The whole thing just seems surreal; Nash of all people goes missing and everything goes on the fritz" the tanner lad explained. "I know, man. What do you think happened to him?" "Who knows? I don't see him leaving on his own free will, not with things how he had them" "Maybe someone kidnapped him in the middle of the night when we were all asleep" "He always did have a way of standing out" Jake replied as he and Dylan leaned against the handsome lad's BMW. "I guess I better get going, nobody likes eye bags for a shoot" Dylan added.
Featured in Collections
Other Tickling by SilverMikazuki129
"Dude, these escape artists are crazy," Peyton said to his best friend Jack. Jack nodded his head in agreement, also fascinated by how the people they watched on TV were able to get out of cuffs and ropes so quickly. After watching the skilled artists for another couple of minutes, Peyton paused the TV and asked with a smile, "You think I could do it?" Jack smiled back and replied with, "Well there's only one way to find out dude."
It wasn't even 20 minutes before Peyton was tied to a wooden chair against the wall. "Alright dude, you have 30 seconds to try and wiggle your way out of there," Jack explained. "Uh, make it a minute dude," Peyton requested. Jack listened to his buddy and reset the timer in his phone to a minute. "Ok, you ready now?" he asked after it was reset. Peyton nodded his head, gave a big breath and said, "Ready as I'll eve
Spencer walked through the door of his apartment with grocery bags in his hand, and found Freddie sitting on the couch watching TV. Spencer could see that he'd made himself comfortable, and he could tell by the sneakers that he noticed in the corner of the room behind the couch when he first made his way in, and by the licorice he was chewing on that was previously in his cabinet. "Hey Fredster, what's going on?" Freddie looked behind him and gave a nonchalant wave, along with a "Hey Spence." Spencer sat the grocery bags on the counter and said to himself, "I'll put these away later." He made his way to the couch and sat down next to Freddie, who was too intrigued in the Discovery Channel to even so much as look up when he said, "Carly and Sam went to the mall not too long ago. I decided to stay here so we could hang when you got back." Spencer smiled s
Devious Collection 2 by Darktiger19
Taking a light jog the trainer headed out of the tunnel and trotted towards the Pokemon Center. Soon enough though he'd be surprised to see the lights completely dim, on the glass door was a sign.
POKEMON CENTER WILL BE UNDER MAINTENENCE FOR 24 HOURS
PLEASE COME BY TOMORROW!"
Feeling a frown coming to his features Brendan began to feel his heart beat at an intensified rate. Wait . what? "W-wait! Then where am I gonna go?!" Feeling a sense of hopelessness settle in Brendan wasn't counting on this situation suddenly springing up o
After an EPIC night at the Summers home, I had to make sure I hadn't dreamt the magical experience. The sleepover was everything I could've wished for and more. The up close and personal interaction with possibly the best feet I'd ever seen, becoming friends with Aaron, and having my first foot worship session was almost too much to comprehend but it happened and I thought of that evening often. I confirmed in round-a-bout ways that he didn't recall the fact I'd had his luscious toes in my mouth, his sleep induced amnesia giving me the green light to further explore how far I could go with the boy next door.
It had been a few days since my night at the neighbor's and I was currently doing laundry, my favorite activity ever. As I closed the washer door my phone dinged' from a text, a text from Aaron. We'd text each other back and forth random stuff or stupid things to make the other laugh bu
"Oh my god, I am so sorry." Dylan Sprouse said to his classmate after accidentally breaking his priceless sculpture.
His NYU classmate, Sam Parker, stood there in absolute shock and anger. He did not move once he saw Dylan destroy something he'd work so hard at. He fell to his knees and stared at the rubble of plaster that once was his sculpture.
Dylan stood there scared to the point of almost running away but he decided to walk up to Sam and beg for forgiveness.
*Earlier that day*
"Hey who's that guy?" Dylan asked his classmate about the blonde student scribbling.
"Oh that's Sam Parker, comes from a family of Artists, same major as you. Nice guy and has done some art work for schools and has an apartment in Park Ave."
"Oh that's nice. I'm supposed to work with him on a project but I knew nothing about him. My professor chose him for me because he's harmless and a decent guy. Glad to hear
Nathan was a newer kid in school, and he was trouble from almost the first day. He started out just scoping things and seeing who knew who and where the kids hung out. But after a few days of getting used to the new territory, it wasn't long before the predator fou
Puck and Finn lazily sat on the couch, taking turns passing the game controller back and forth so they both had a chance to play the new game they ordered a few days ago. Puck passed the remote control to Finn and said, "Dude. I've been working on this song for a while, but since glee club was cancelled today, I didn't get to perform it. Mind if I show you?" Finn was pretty surprised, because Puck didn't seem like the type to ever want to sing a song in front of one of his "bros," but he could tell that he was becoming more comfortable with his artistic ability. Finn paused the game and sat down the controller. "Yeah, yeah dude of course." Puck stood up and cleared his throat. He started singing, and about a minute in of holding in his giggles, Finn laughed. "What's so freaking funny Finn?" Puck said forcefully, putting his song on hold, because his feelings were obviously hurt. Fi
Like clockwork, he leaves the group and starts off on his own. Sneaking after him, you soon find yourself far from anyone else, the perfect time to strike. Before he knows what's happening, your hand covers his mouth and nose with a chloroform-soaked rag. A few moments of heavy struggling from the boy before his eyes shut and he is yours!
You watch your prize's eyes flutter on the screen before they open. It takes a few more moments for them to focus and start taking in his predicament. Arms stretched high, pulling his naked torso tight to the pillar behind him. His legs outstretched in front of him, stopping at his ankles locked in a heavy set of wooden stocks, his bare feet on the other side.
He wiggles his oh-so-adorable toes, trying to see if he can do anything to even see th
"So, who can tell me what spell you would use, if you would like to float?" Max bit his lip, pondering the question his father had just asked him and his brother Justin. It was something he'd learned a long time ago, and that's all he knew. He wanted to give up, but he also wanted nothing more than to best his obnoxious brother. He was thinking long and hard, and then he was interrupted by his know it all brother Justin who said with a smile, "The spell would be, Havity no Gravity." His dad looked at Justin and grinned, obviously impressed by his strong memory. "Well, it seems like you're really taking your studies seriously Justin." he said in an impressed tone. Justin smiled a cheesy smile at his father's comment and flashed his pearly whites at his now frowning brother. Max was fed up with it all and just let what he was thinking slip out of his mouth. "Jeez Justin, we all know you're
Kaz and Oliver laid across the carpet floor, their comic books in hand. They both hadn't said anything to each other for maybe an hour straight, but Oliver was the one to break the silence. "Kaz, get you feet out of my face." he said in an irritated tone, obviously not in the mood for games. Kaz ignored the request he was given, and actually made himself even more comfortable in his current position. He crossed his legs at the ankles and wiggled his toes in his soft, sweat imprinted black socks, hoping to annoy Oliver even further. It obviously worked, and you could tell by the rise in Oliver's once lower tone. "Dude, I said to get your feet away from me!" he said sternly. Oliver was feeling quite proud of himself for handling himself the way he did, so he celebrated in his head and smiled. Sadly, his celebration was interrupted with a kick to the face from Kaz's left foot. Oliver looked over and groaned a
Max had done it again. He crossed the line. Except this time, it has gotten Super President Kickbutt's attention. Uh Oh
"So Max, what's this, the third time I've seen you this year?" Super President Kickbutt asked in an irritated tone. Max, not knowing when to quit joking, said, "Yea, it's gotta be. I'm actually starting to think that you keep coming here because you have a crush on me." Everyone in the room just stared at him, amazed and annoyed at the fact that he was still cracking jokes in a situation such as this one. President Kickbutt gave a sarcastic chuckle, and then held out her hand. When Max looked to see what she was holding, he saw a blue pill. Max was confused when he saw it and said, "Umm, I don't understa—" "Take the pill Max," the President said, not wanting to waste her time with questions. Max t